Ultimate Core is an education series which covers complete core strength, and how to easily fit it into your training.

Have you ever wondered if you're doing the right core exercises?
Or maybe doing so much… but not seeing any improvements in your core strength or back pain?
The amount of information out there and all the millions of core exercises you "should" be doing can be exhausting!

That's why we developed Ultimate Core.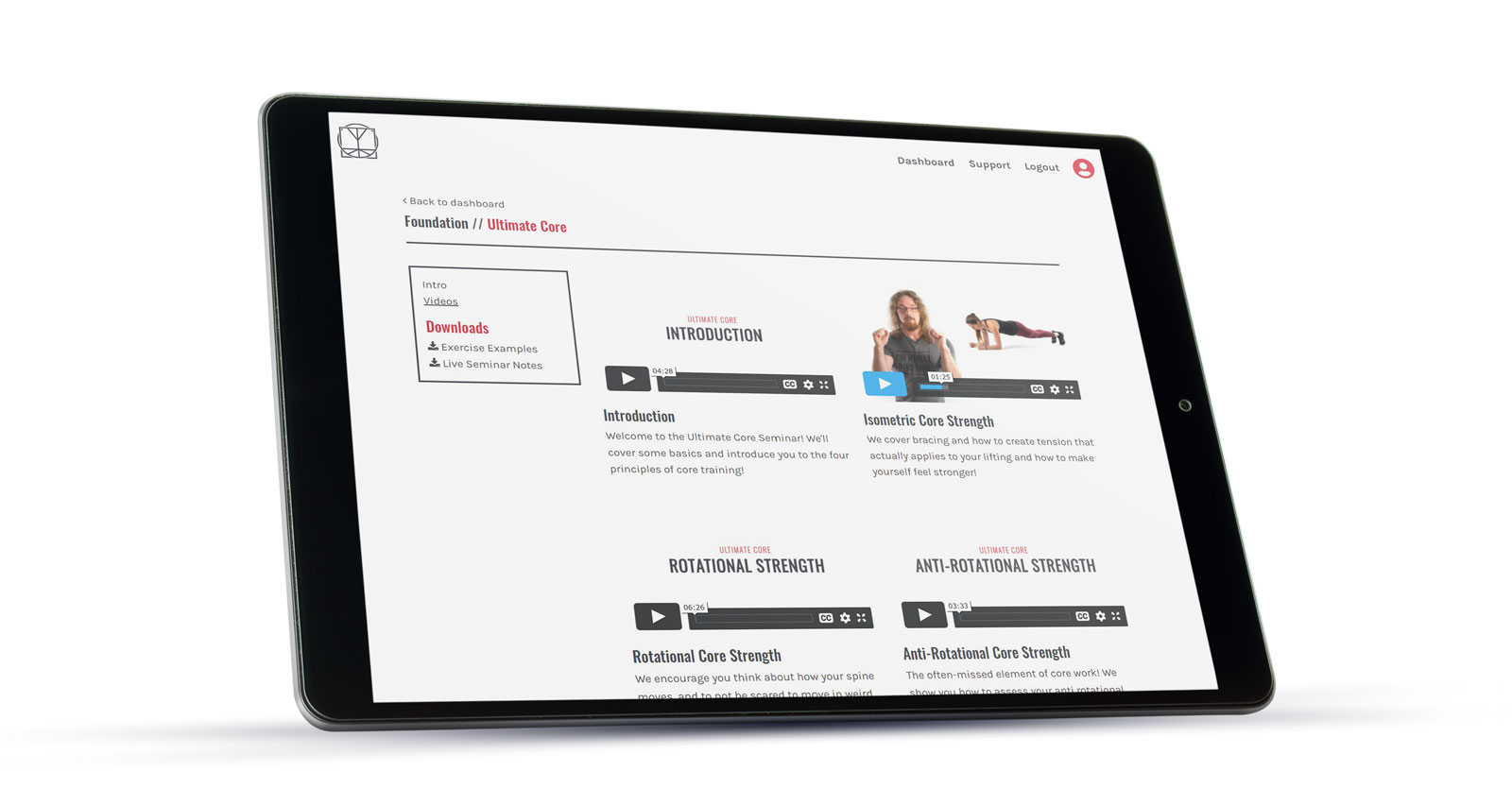 We've broken down core training into 4 foundational principles, so you KNOW you're not leaving any gaps in your training - and have more confidence in your overall strength!

Each video breaks down the principles, giving you information on how and why they are important to your body. We also give you example exercises you can try for each, along with PDF's with a workout builder and ways to take your core training further!
The Four Principles we cover in Ultimate Core are:

ISOMETRIC: We cover bracing and how to create tension that actually applies to your lifting and how to make yourself feel stronger.



ROTATIONAL: We encourage you think about how your spine moves, and to not be scared to move in weird and wonderful ways.



ANTI-ROTATIONAL: The often-missed element of core work! We show you how to assess your anti rotational strength so you can avoid common imbalances that develop over time.



REACTIVE: When your body feels more confident, coordinated, and intelligent your ability to learn new skills and recover improves significantly - this is the stuff that no one is talking about!
Also included in Ultimate Core:
PUTTING IT ALL TOGETHER: We go through how you can easily create fun workouts that can be different every time, yet still be efficient and hit every principle so you know you're doing the right stuff to feel good.


BONUS LOWER BACK PAIN:
I talk about my experience with back pain and my experience with people I've worked with to give you a real long-term perspective on what you could encounter during your recovery. I want to set your mind at ease that it is completely normal to feel the way you do and that setbacks are more like steppingstones rather than falling right back to the beginning.
LIVE SEMINAR:
The live Ultimate Core Seminar is a 2-hour recording of a Live Core Seminar we performed with a group of people you understand the important of mobility drills to assess hip alignment before performing core strengthening exercises. I show how to assess you hip alignment before you start doing core work; failure to do this results in you accidentally training bad patterns!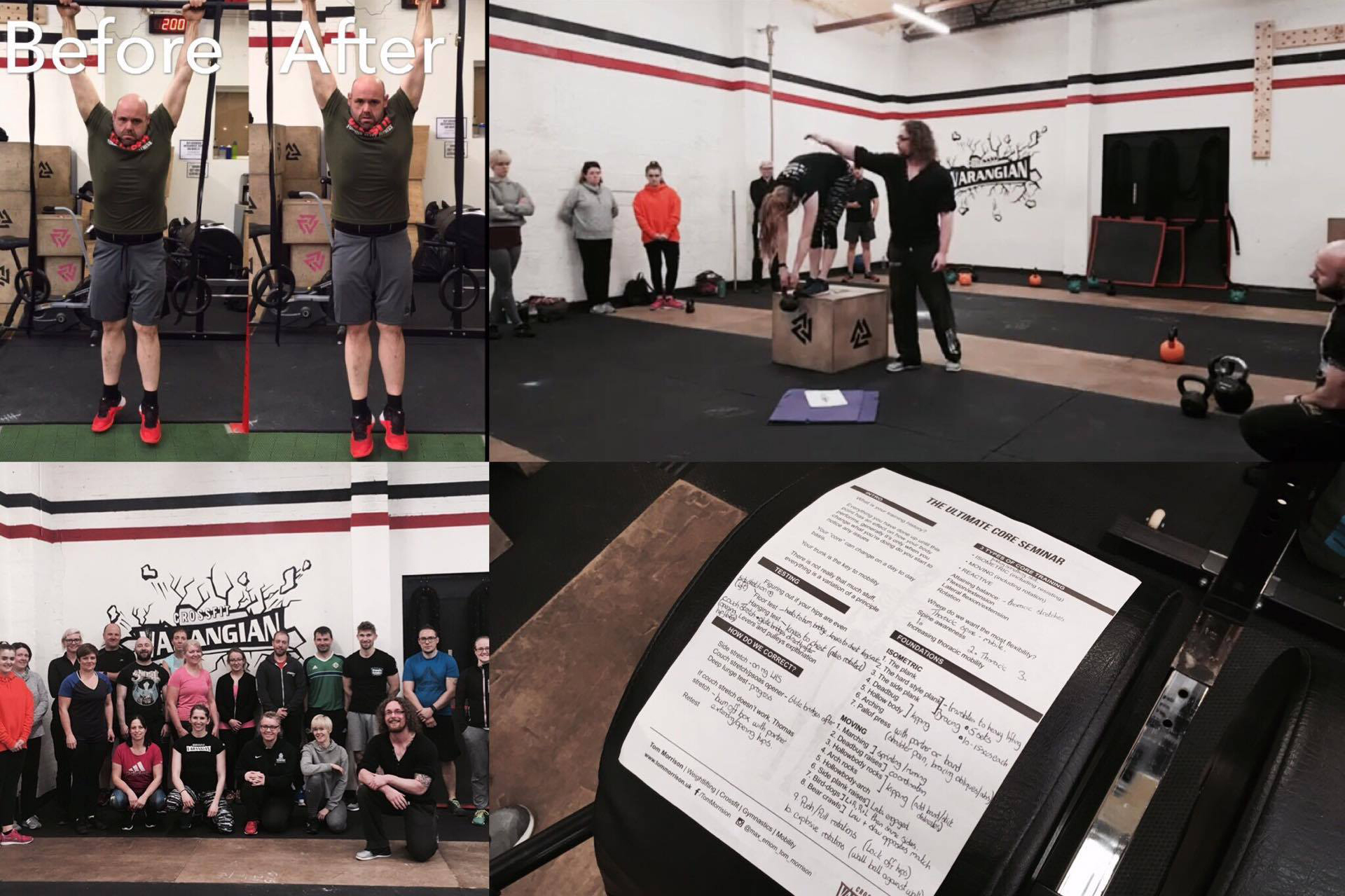 You will see Tom work with people in person and explain the many reasons the body does what it does in an easy to understand way. You will also see many unique drills and gain a much better understanding of core activation drills that you "think" you know.


Perfect for coaches and athletes, advanced level or beginners! If you have recurring back pain, you feel dominant on one side, or just feel a bit "off" and struggle to engage your core properly then this is for you!
Buy Now
Buy as gift