Simplistic Mobility Method Reviews
Some feedback from our SMM community!
Ask a question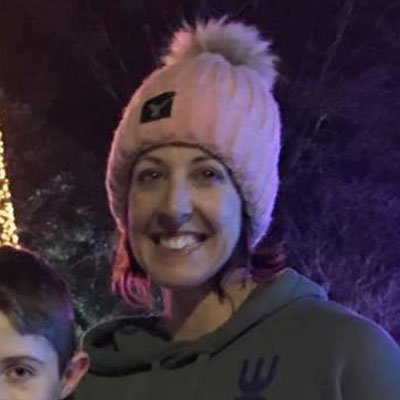 Deb McStay

I have never thought that my CrossFit skills were worthy of boasting about.
I've spent 5 years thinking I'm just a bit shit at it, but liking it too much to quit ...except for when my knee pain became too bad and I did actually quit for a year!
Then lockdown happened.... and I discovered Tom Morrison in August 2020.
At that point I couldn't even squat clean an empty bar, let alone with decent form or technique because I was so scared of the pain in my knee.
This picture was taken last night... I then went on to do 42 squat cleans at this weight (35kg). No knee sleeves!
Not only that but after 5 years, 1 month and 16 days of my love/hate relationship with CrossFit, I can finally string double unders together 🙌🏼🙌🏼
I honestly wouldn't be at this point now without SMM!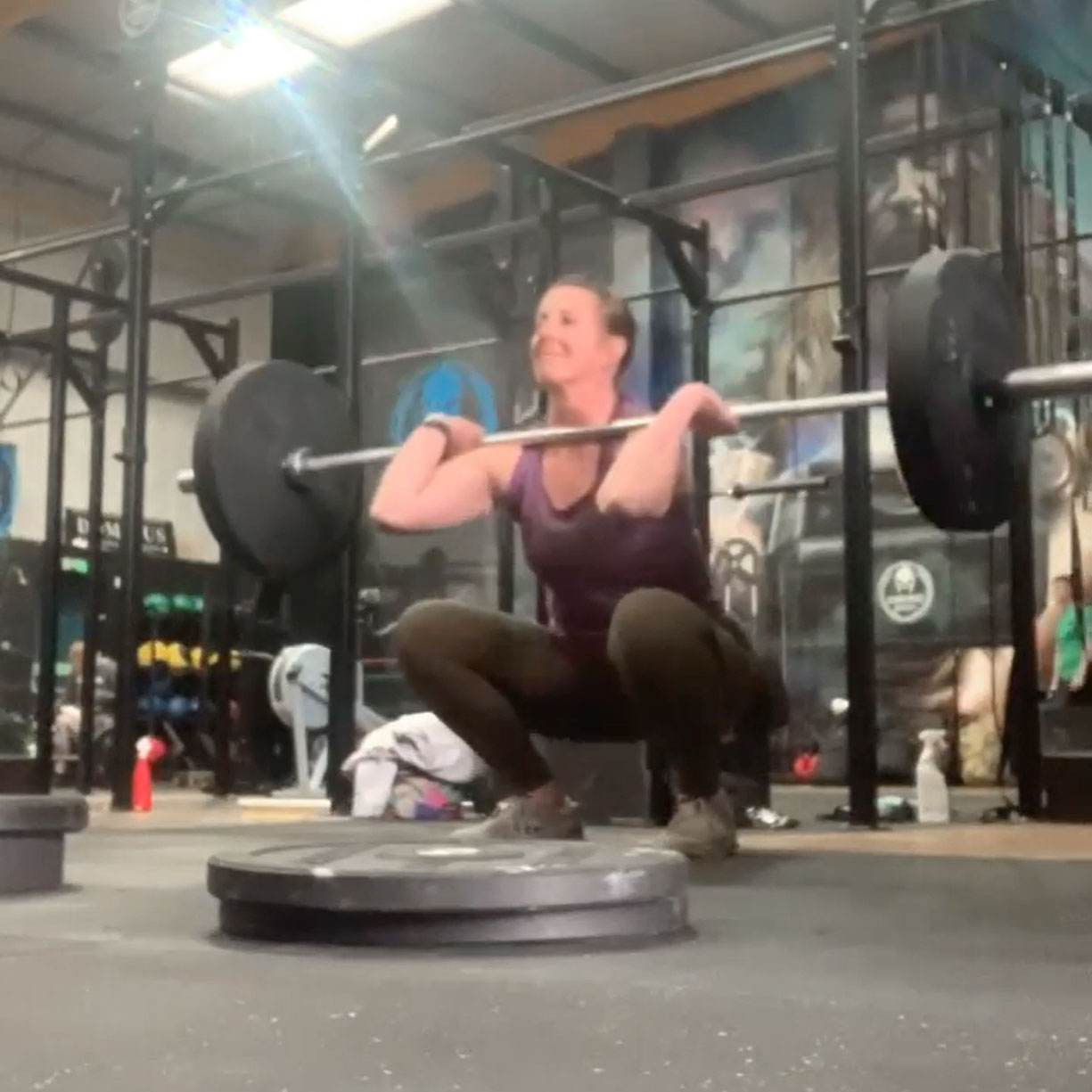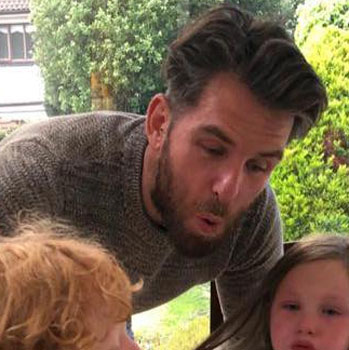 Ray Russell

SMM milestone session #100.


Little did I know when I started this on Dec 1 2020 that this program would enable me to take back control of my own body.


6 years of non-stop back pain, trapped nerves, sore glutes, quads, tight hamstrings now feel like a thing of the past.
Waking up and getting out of bed is now not an effort and I love my 5 minute morning routine to wake up all of the areas I am now aware I need to work on.


Body awareness is what SMM brings to the table. I am now aware of where is achy and what moves to do to ease it.


I now look forward to playing with my kids compared to dreading playing with them in case something acted up.



I am now back on the bike and doing hard planned watt based training sessions and have no ill affects after each session.


Hoping to start back running soon too. All a while keeping on top of SMM and other movements that Tom and Jenni promote.


The £60 for SMM is worth its weight in millions.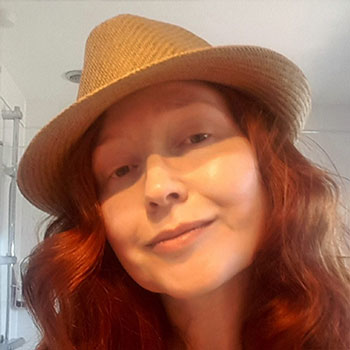 Nita Newman

So after 8 months after not being able to do simple stuff for years... I can now...
Lie on my left side in bed at night
Get out of said bed in the morning...then proceed to walk without looking like a cripple.
Reach for the loo roll that might be behind me rather than on the holder
I can reach the bottom shelf in the supermarket
Sit crossed legged
Run up a flight of stairs without my knees collapsing.
Got help from an Osteopath after showing Tom my wonky and incredibly painful kickstand squat...which led to getting increased mobility in my arthritic right hip. I can now finally do a deep lunge (a bit nippy) but hey can't have everything! So pleased that I got the Splits and Hips programme! I don't care if I can't do it, dammit im going to try...I'm in for the long haul.
Thanks Tom Morrison, Jenni and everyone who has commented and encouraged me.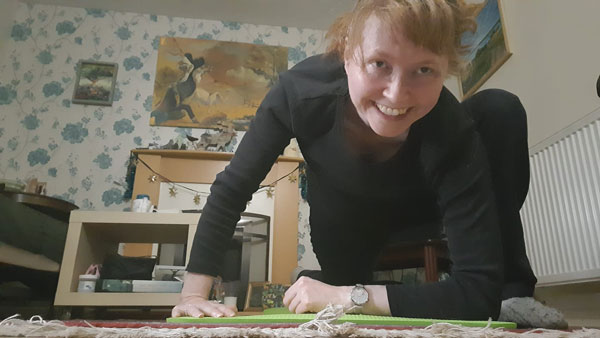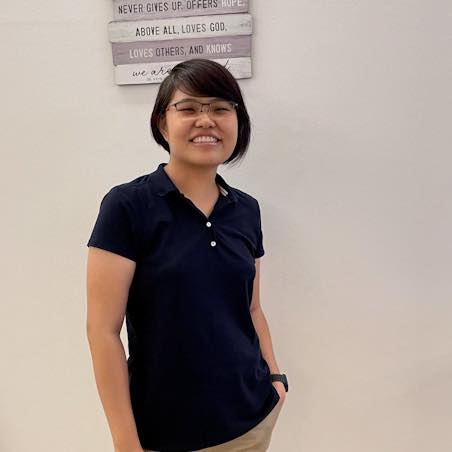 Lin Xiaohui

I've had a left hip labral tear with FAI diagnosis around mid of last year. It was due to overuse injuries (a case of too much too fast). Did an MRI to confirm that.

I was referred to physiotherapy, but made small or little progress. I was still in pain daily, in movements, in sitting, everywhere I move I was in pain.

I took the plunge into SMM early this year after coming across Tom and Jenni's posts and videos and started my own research and reading on rehab and experimenting.

Around into my 4th month of SMM, I am super surprised that I made good recovery. Now, I am almost pain free in my hips. I've gotten stronger to proceed onto more weights stuff even. It's a good, well-rounded program I can't praise it enough really. It works.

I've multiple injuries and am hyper mobile, so that kind of complicated things, but with the results now, I can testify that, being strong in your movements is so so important (flexibility+strength). I needed more strength while appreciating the flexibility. Probably that's how I got injured the first place.

Give yourself time, be patient, trust the process. Of course, my circumstances may be different, but hope this sharing brings hope! Take care! A shoutout to Tom Morrison and Jenni Sanders for being that lifesaver!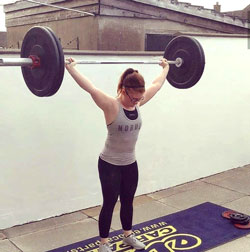 Lauren Gemma

Just thought I'd share my progress for any of you that are feeling you'll never get there like I did! Genuinely thought i was a lost cause!!!
Form could be better in the overhead squat I think but overall really pleased with where I am at now.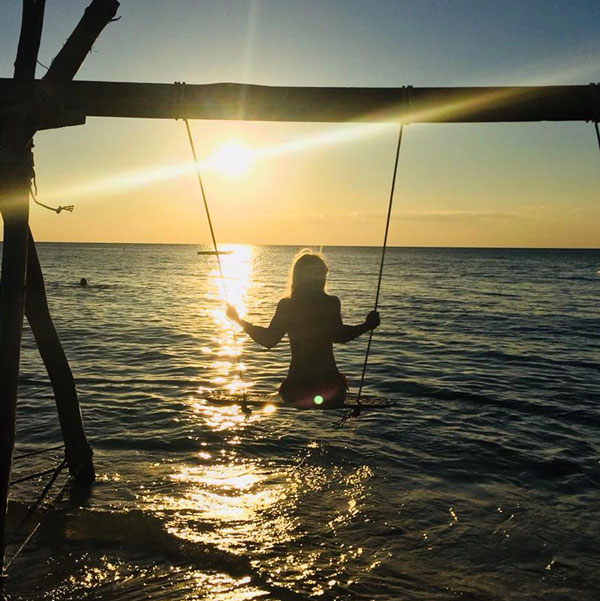 Vik Guderian

1 month of SMM came to an end and I'm very happyyy with my improvements!


For years now, I'm struggling with several injuries. I was one of those, who loved deadlifting, squatting, running until it started with the:


Hips X
Knees X
Spine X
Shoulder X


I felt stiff and it was more and more frustrating. There are so many mobility drills and programs out there, but I don't know why, it was hard to stick to them. Either it was just too much to work on or I couldn't get into the right position.


Long Story short.. I discovered SMM and tried it. The 1st test was hard... deep lunge 4 and 6/10. Instability in the 'simple' balance test. Lot of tension in the couch stretch, NO side plank leg lift.

My shoulder seemed to be ok, hamstrings too. I did SMM 3-4x/ week. I noticed fast improvements in the spine. I could sit more upright and the rotational things got easier. In the beginning I needed 30 min and I sweat a lot. 🥵

But it got better. And now I retest and it seems to work. It look way better and more stable in many positions. But most important for me, I feel sooo much better. I can train without pain, my knee doesn't hurt anymore when going upstairs... 🥰😍 It's an incredible feeling. AND now I can hold the side plank leg lift for 10 sec.

I'm so happy that I've discovered your website Tom Morrison. This group here is very helpful. So thank you sooo much. 🙏 The program is as its name 'simple' and that's why it works for me. No fancy stuff, just simple drills.

I'll do 4 more SMM-weeks where I'll add more reps and time on hip, ankle and core. So let's see what this will bring. 🥳🤸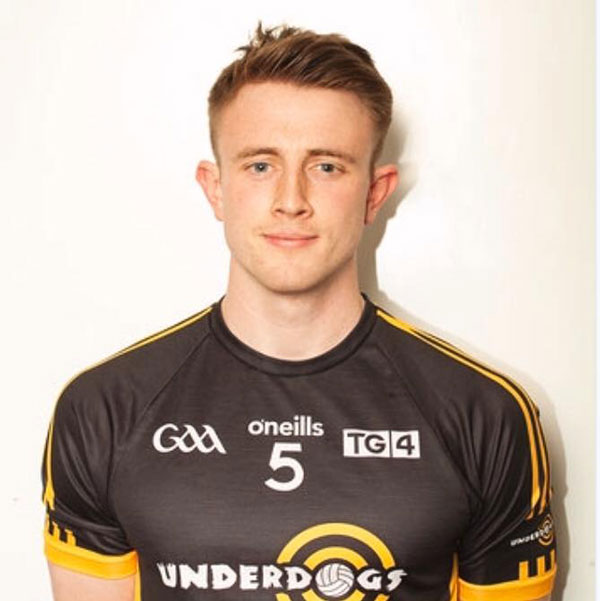 Conor McKenna

I started SMM about 6 weeks ago. My issue was that I had a sciatic type pain down my left side. Every day I was stretching and doing yoga to try and relieve the pain, but I was getting nowhere. All I wanted to do was get back to my football/GAA training for the new seasons.


After 6 weeks of SMM consistently doing the programme 4-6 times per week (adding the Hip CARs which Tom gave me too) I am back to my sport and in better condition than I was last season where I played every game. I literally cannot believe it!


My sciatic pain feels more like a deep tightness in the left glute which seems to loosen up after SMM. Hopefully if I keep this going and it will be eliminated completely, however the progress is immense.


For anyone else starting out, please stick at it and be consistent with it. Don't do it half assed and dedicate the time to doing the movements as correctly as you can.


I got a lot of pain in other areas at the start as well including the middle of my lower back, but I think that was my body adjusting to these new moves, so if you feel worse after the first few sessions don't be disheartened. Trust the process.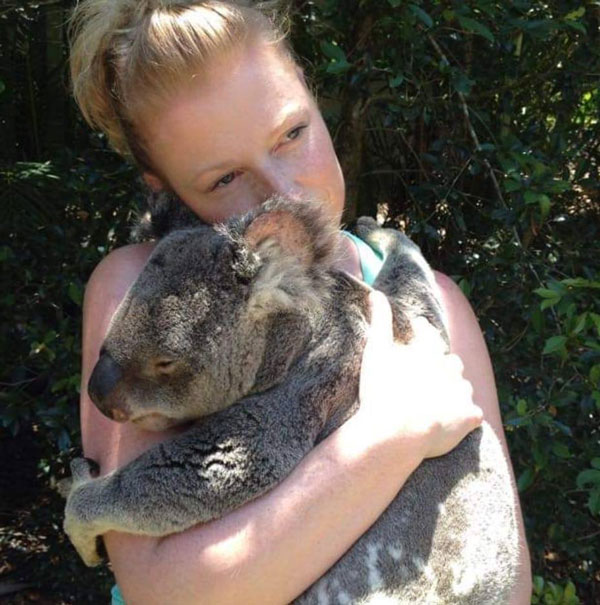 Jayne Addie

Two weeks ago, I had to stop running due to knee pain and I saw this advert on Facebook and thought I'd give it a go.

After only two weeks of doing the SMM exercises daily I just ran 3 miles pain free.


I am by no means there yet with my mobility as my body is still very tight but having this happen after only two weeks has given me such a boost to keep going. 🥳🥳🥳 Thank you so much 🙌🙌🙌
Jack Kroenke

This is actually an amazingly well put together mobility program. I've had tones of injuries throughout the years that led to instabilities all throughout my body.

I've had 1000's of hours researching what exercises are best to try and get rid of the pain and this program removes all that research and gives you the best set of exercises to remove instability that you can find.

This isn't a paid advertisement. I'm just happy with someone actually offers and awesome product.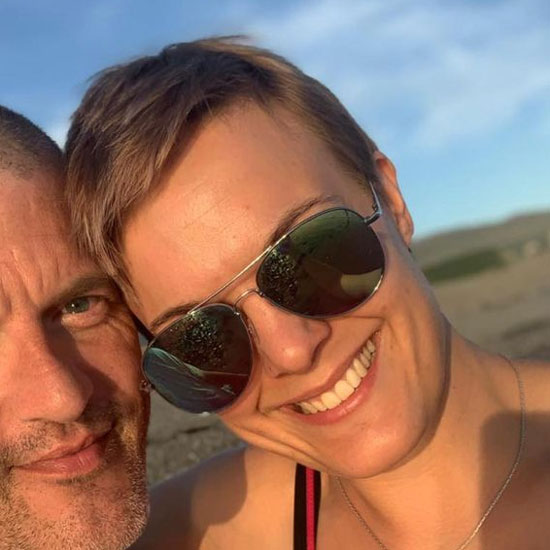 Jenny Coppock

Big, big, big thank you Tom Morrison! I started on 25th August because I had been struggling all summer, unable to run with a painful achillies caused by a naggy calf... but it improved massively in week 1 and is hardly noticeable now!
And I did my first triathlon yesterday! It was only a 5k run in the tri, but no niggles... and after trying EVERYTHING all summer... I'm over the moon! THANK YOU!!!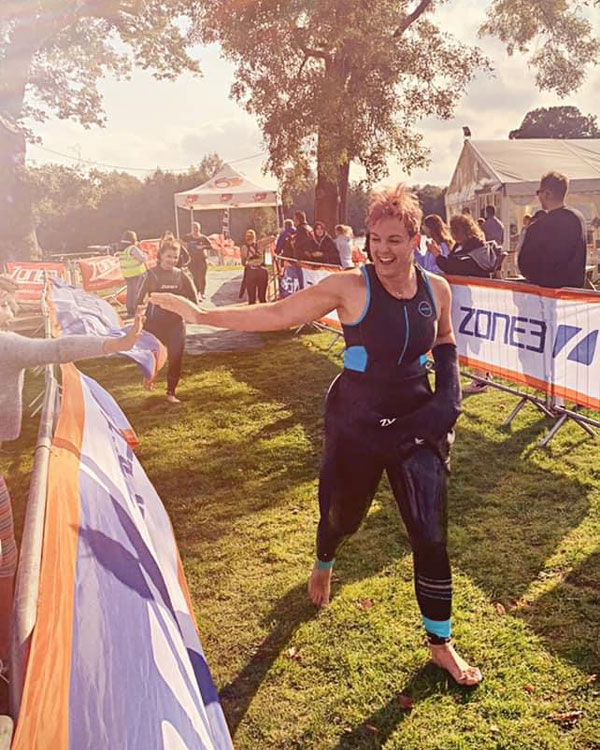 David González

In shoulders always had a residual pain that it's practically gone! Very happy with that.


Yesterday I get my first handstand push up, and after that get a 5x8 series in a row! Think that it was possible because a get a better position. And was able to correct my position when I lose it, and that awareness is amazing! Because before, if I lost the position it meant I fell down.


The SMM is awesome!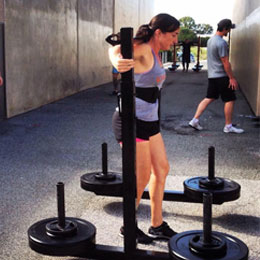 Emma Thompson

*mini update*


Yesterday was my 3rd day completing SMM, once I was finished I was able to stand up tall, with no back pain, for the first time in 18 months!


In the evening I took my kids to a Christmas concert which advertised that it had plenty of seating. It did not. After sitting on the floor for 3 hours I was expecting to wake up in a world of pain this morning but much to my surprise apart from a bit of stiffness, which went away after my new morning SMM routine, all was good!


I still have a long way to go but I'm amazed by the progress in just a few days!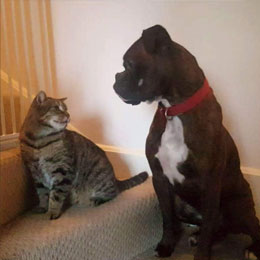 David Burke

Tom you're a legend! Managing to get the routine in a bit more (3 times this week, it'll be 4 next week).


I've had an old drinking/swimming injury that has plagued me for nearly 17 years! I nearly completely destroyed it (again) 4 years back doing kipping pull ups, (had 20 strict at the time so was "bulletproof")


Anyway, I noticed the zenith rotations were really "catching" it, I added banded resistance this morning and holy shit it feels brand new!


I'm a qualified physical therapist so it's rare I'm that blown away by something so simple (hence the name of the method I guess)! So many others have tried "fixing" my shoulder and it hasn't felt this good!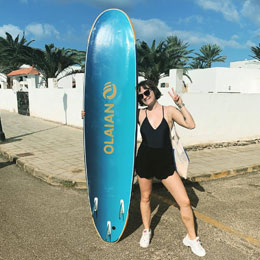 Rowena Colman

So I'm about two and a half weeks in of doing SMM five days a week, and I realised today that my back and shoulders aren't super tight and sore... But I didn't realise they were tight and sore until now they aren't???

I realised from my test photos my shoulders were rounded and my head was forwarded, but I hadn't even registered how tight there were... I got into SMM to fix my hips and knees!!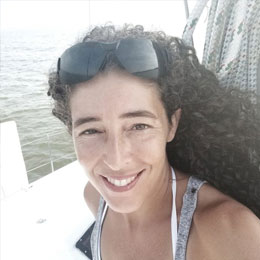 Tanya OConnor

Thank you for creating a program that is resolving pain that I have endured for years, and fixing weaknesses that have prevented me from doing things I love.

I've been to so many MDs and Physical Therapists over the years without much result. Your program gets it right!

I turned 50 this year and I'm now feeling more agile and stronger than I can remember! Thank you!!
Simon Loalt

WHAT IS THIS SORCERY?!!

How can one round of those exercises make me feel so much better ?!?!
Truely fascintating, already hooked - thank you so much!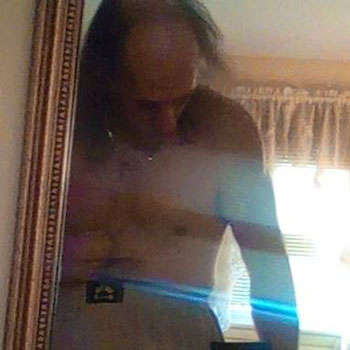 Salvatore Battaglia

The best thing that happened to me! After "tweaking" my lower back, twinge/mini spasms followed, my lower back locking up after Zurcher squatting. Then along came "The Simplistic Mobility Method."

Hopefully you don't have to suffer a training mishap before you use the exercises. Needless to say, you will FINALLY learn about your weak areas, needless to say you will "feel" being worked.

And results a lot quicker than you will expect. Myself, shoulders, mid/upper back extreme tight. After 2 weeks, more mobility than I have ever had, especially in my shoulders. No where near where it needs to be, but a vast improvement.

A added benefit? I draw free hand. With my shoulders loosening up, more mobility has transferred to my hand...sooo it moves more freely, not "herky jerky", more under control. Who knew?

You yourself can expect some added benefits as well.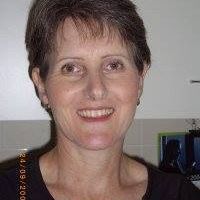 Leanne McCaskill

I would not be where I am today (my back & muscle problems) without the Simplistic Mobility Method. The progress I have made in 12 months and the mobility I have so far (and there is still aways to go) I owe to finding Tom Morrison on f/b and starting his programme from his Youtube videos.

Had I not done this I would be crippled, or on toxic medicatins.

I'm on top of the world and will continue Tom's program. It's gentle, I can do at my pace, he shows right/wrong how to do. I ave become stronger and stronger, more flexible and painless (within a small degree).

CAN'T THANK YOU ENOUGH TOM MORRISON!
David Rasche

"Tom is the real deal. He takes out the guesswork and gives you all the tools you need to work on your mobility & strength in the most effective way possible.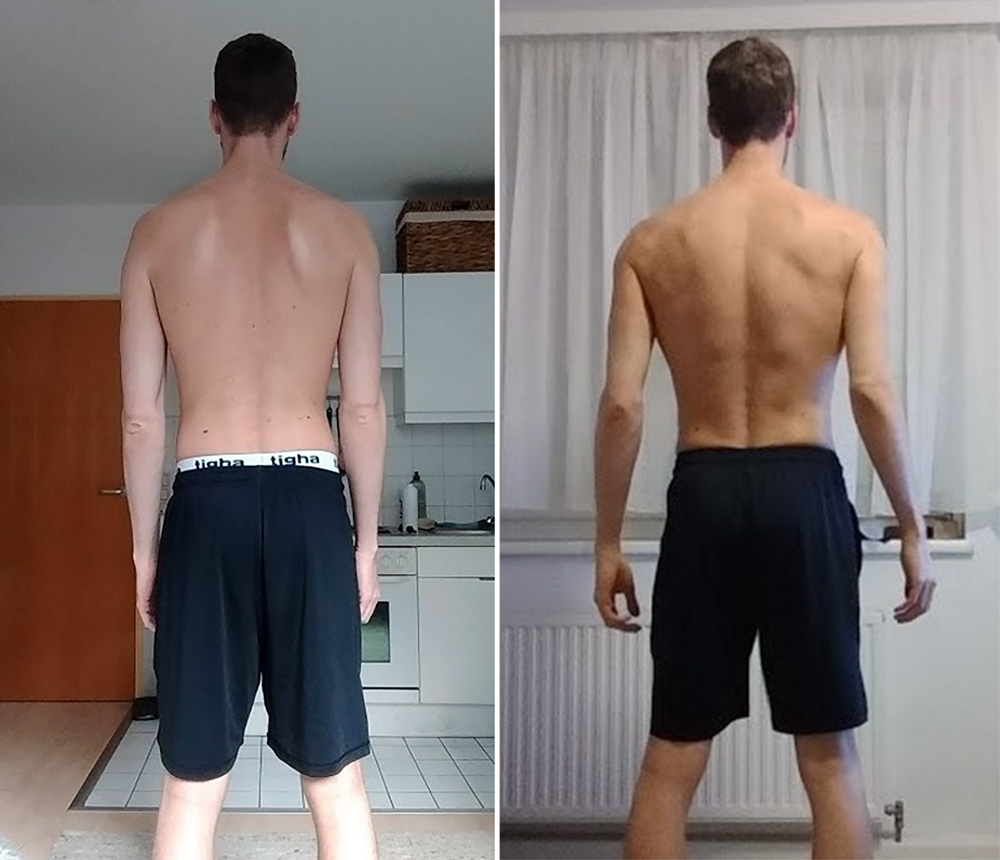 Years of stretching, foam rolling, doctor's visits, trying every mobility program under the sun. Nothing was able to provide what SMM did so effortlessly: immediate results and the confidence in my ability to finally overcome my aches, pains, imbalances etc. to feel healthy and strong again.
Most of all, finding this programs saved me hours and hours of doings things that I was never really sure would work.. and it turned out they didn't.
The Simplistic Mobility Method is exactly that: simplistic. No fluff, no unnecessary baggage, just amazing drills that will give you the foundation for whatever your training might be.
And yet, Tom delivers his message in such a light-hearted and humorous way that his content is equally uplifting as effective.
Plus his support shows that he deeply cares about your success. And yes, he IS incredibly nice to look at."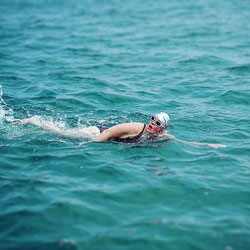 Shona Lee

When I first contacted Tom, I thought I was on the road to hanging up my goggles with neck and back problems. I've had the programme for about a month and followed it about twice a week.
I've now been for 2 hour lake swims and it's all been good! Bit achy but I can rotate my shoulder, no pain when swimming, no pins and needles, I can turn my neck better and I can walk out instead of crawl because my back hasn't locked up.
I'm feeling much more positive about continuing swimming and lifting x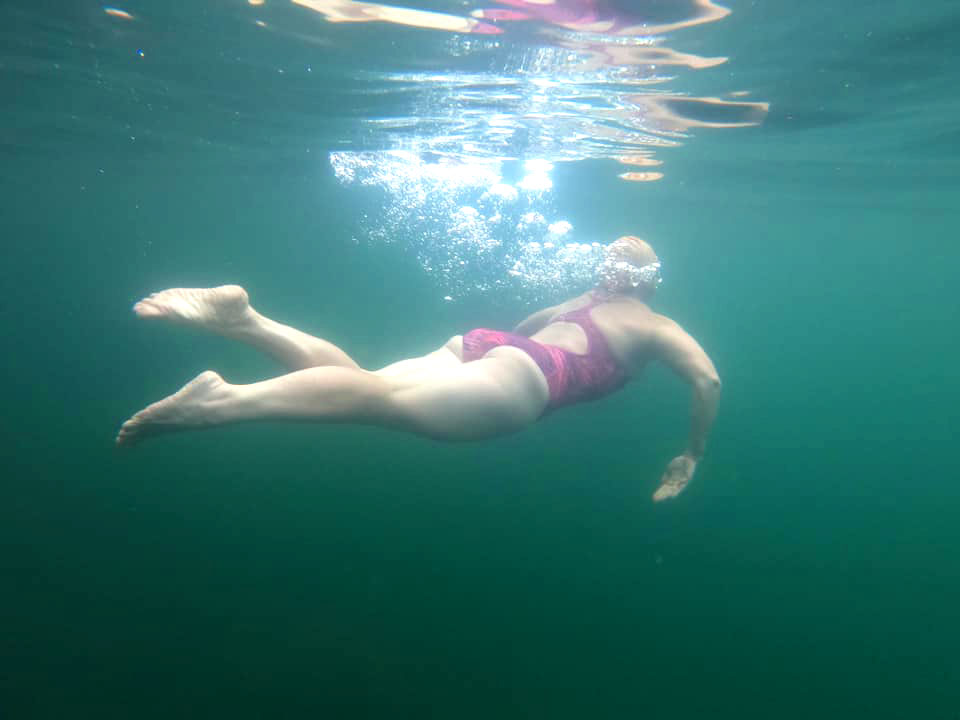 My friend and I had a giggle with the camera whilst swimming!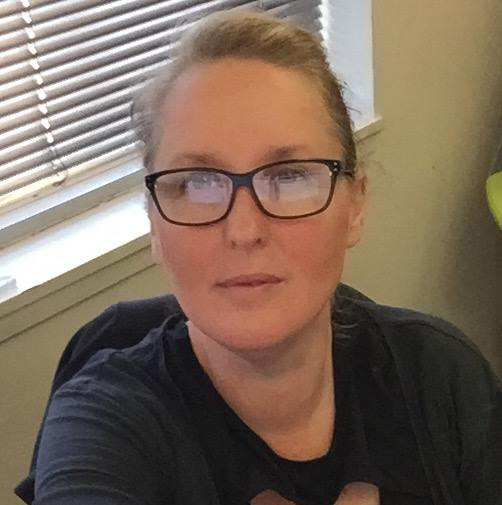 Samantha Dowling

"Just wanted to say a huge thank you, what a brilliant program.

3 days and I can move my neck without my shoulders and torso coming along for the ride. Stairs are great now as well, I can walk up them without screaming.

This is all doing the program modified, can't wait to see what I'm capable of when I can move like Jenni!"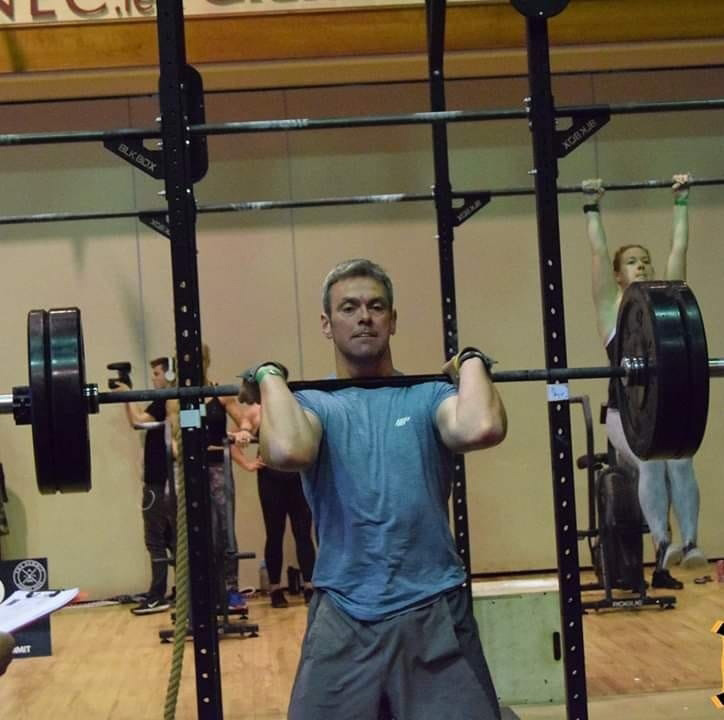 Jonathan O'Donovan

"This has proved to be top class for me. Best investment I've made in a long time. And I'm not at it that long.

Bulging disc in lower back and had epidural. Hip pain and knee pain. Started this and I feel much freer and hip pain nearly non existent now. Yippeee!!!!"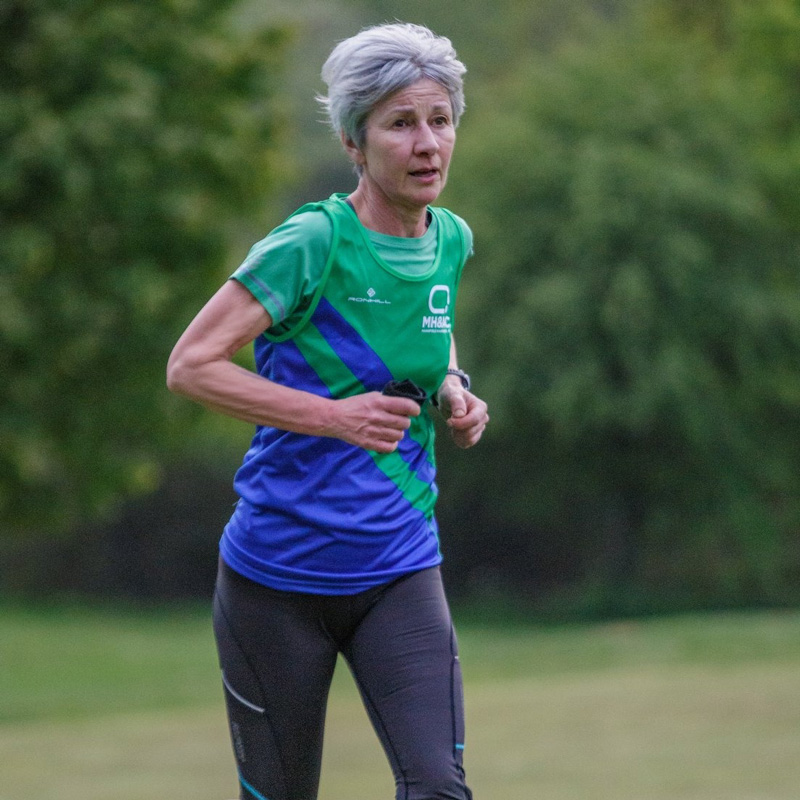 Su Ward

"When I discovered Tom I was a very injured, depressed, runner who was on the verge of jacking it in and taking up knitting...

12 months on, using SMM pretty much daily (plus other snippets from Tom) I represented my County in the Intercounty Fell Running Championships!

Thanks so much Tom. Truly, incredibly grateful to you."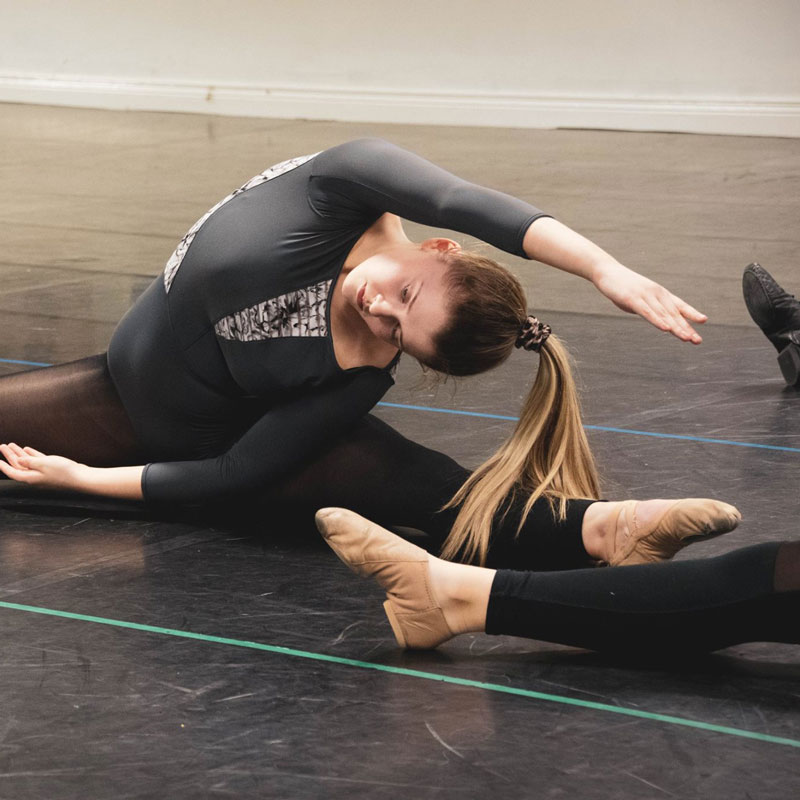 Katie-Rose Williams

"Tom Morrison you're a genius!!

My daughter is a fanatical dancer and has suffered severe pain in her hips, back, knees, feet and thighs over the past year.

We are working through the 'normal' X-Rays, Physio and scans with little progress so far.

One hour with you, Mr Enthusiasm, working on her mobility (and perhaps more importantly, her education) proved illuminating.

An immediate reduction in pain, and improvement in balance, and a much greater understanding of the interaction between strength, flexibility and dancing longevity = life-long happy dancing!!!

Thank you soo much! xx"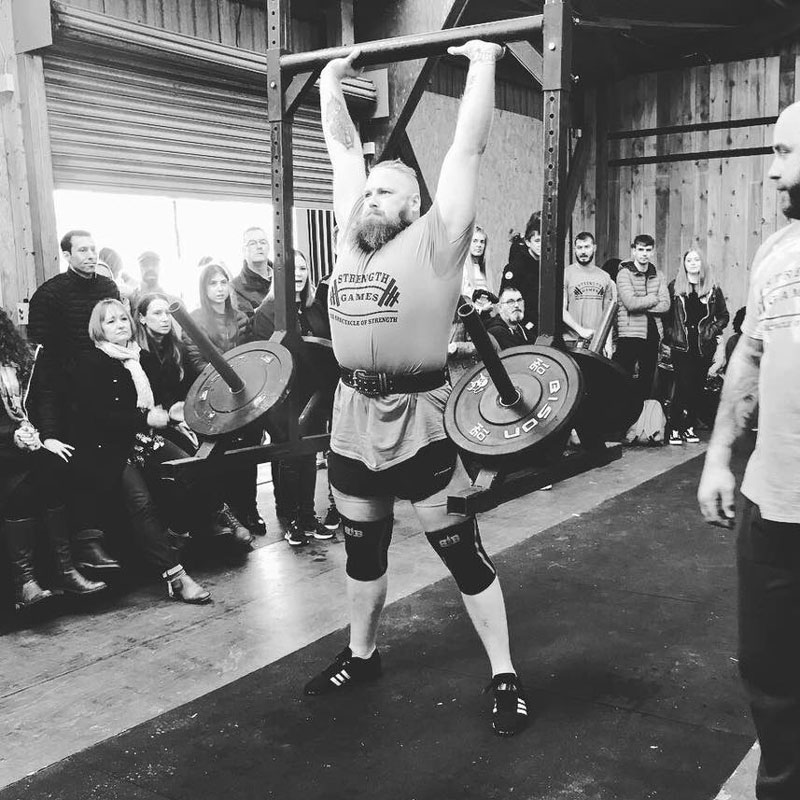 Tom Pashby

"I prolapsed a couple of disks a few years ago. Years of rehab couldn't completely eradicate the pain or help my movement.

Tom Morrison comes along and boom, I've competed in strongman comps, been running and I'm pain free and move so much better.

Tom deserves happy endings forthwith rest of his life in my humble opinion!"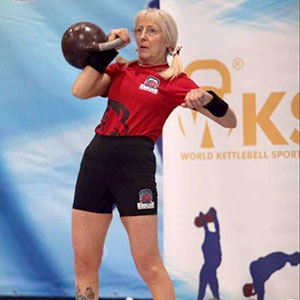 Maxine Morris

"Finding Tom and his programmes has set me free from the unnecessary or 'sorted out the wood from the trees'. If you've got limited time and but really want to set your body free to be more awesome, buy his stuff! He's super helpful and generally makes me smile!
I can honestly say that my body has never been stronger or more mobile since starting The Simplistic Mobility Method"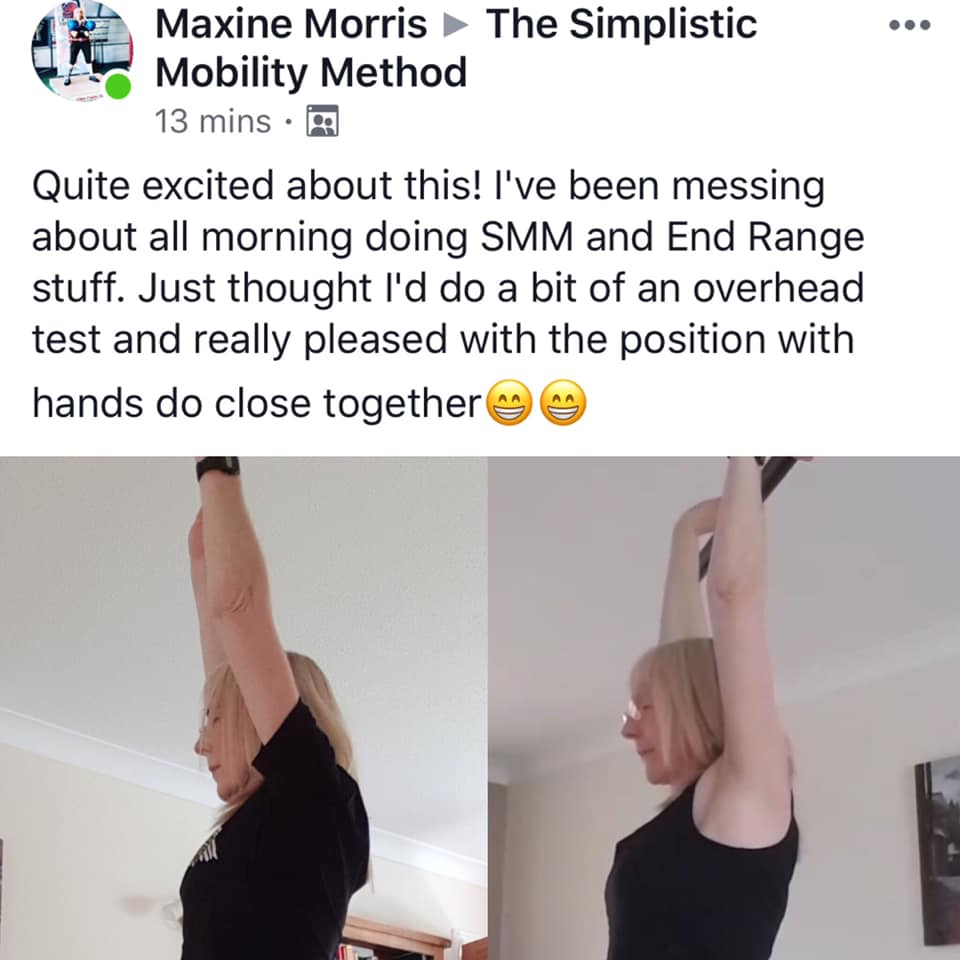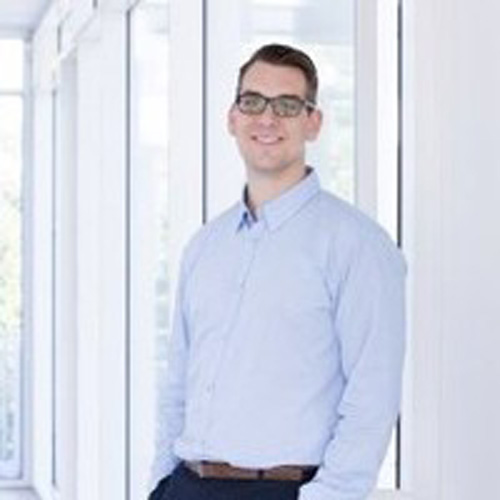 Joost van Uitert

"Bought SMM. Figured you earned if after I paid 5 years physiotherapy for left shoulder and 9 months physiotherapy for hips/lower back now working and being told to basically "live with it" at 31.

Now after two weeks 5 minutes a day I feel better than ever and 90& of my pain is gone.

Can't wait to see what more SMM will bring me.

Thank you so much for improving my life a whole bunch."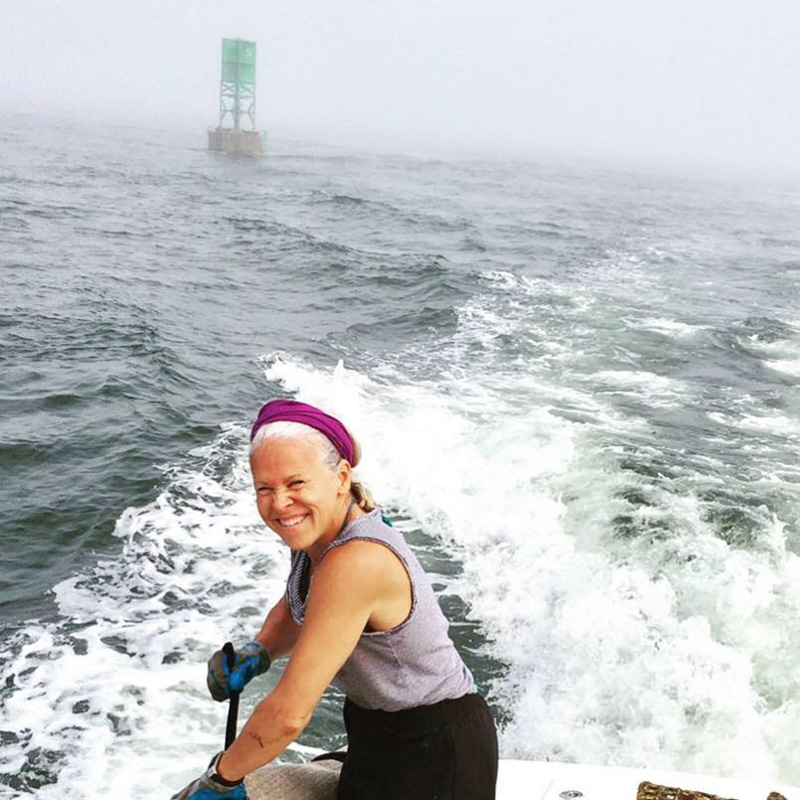 Deb Ludington

"I have been doing SMM for 9 sessions now over 2 weeks. It's very difficult and enlightening!

I weight train and train handstands. I have the most horrible right shoulder ever. But the program has already started to ease the pain.

Today I was training handstands, and for the first time ever felt a good burn in the middle of my back, which is typically a "dead zone" for me. I usually do everything with my neck and levators. Plus, my shoulders felt light and easy.

This was amazing and awesome. I am so very encouraged by this work and also by all the posts from you all following the program.

Thanks Tom Morrison for your teaching!"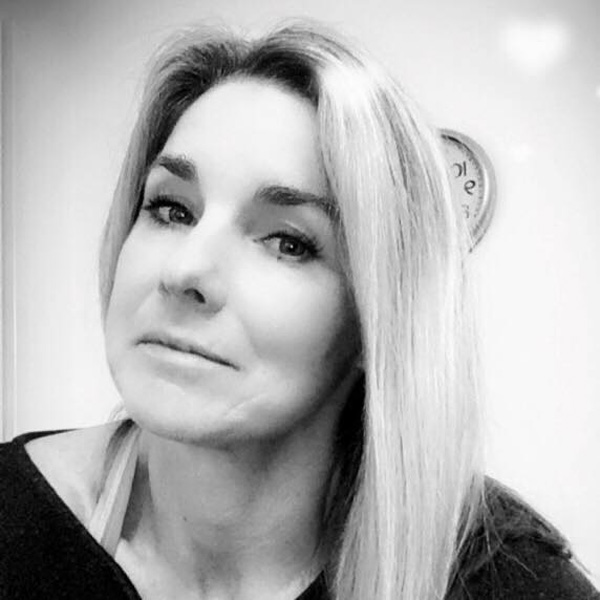 Jane Lowe

"I'm new to SMM as of last week.
I'm a regular 47 year old stay at home mum and I do CrossFit. I started when I was 40 and it's a huge part of my life.
Over the past few years I have not looked after my mobility so it has slowly decreased so much so that now I have discomfort walking for any length of time (which is a pretty basic requirement), single sided back pain & hip irritation on the same side being on the top of my list, but stupidly so, I have ignored all the signs and now I've ended up with terrible Sciatic pain.
Any fellow CrossFitter will understand how addictive this sport can be and it requires every muscle to work in synergy. It's not everyone's cup of tea but as a female it is hugely empowering & it is amazing the things are bodies are capable of.
I started SMM last week and have been doing two sessions daily, straight away it highlighted all of my weak areas, the worst being the Kickstand Squat and lunges due to lack of ankle mobility & internal rotation due to rounded shoulders.
At first I found most of the exercises very stiff but was able to get through them, now a week on I can't believe how much better I feel.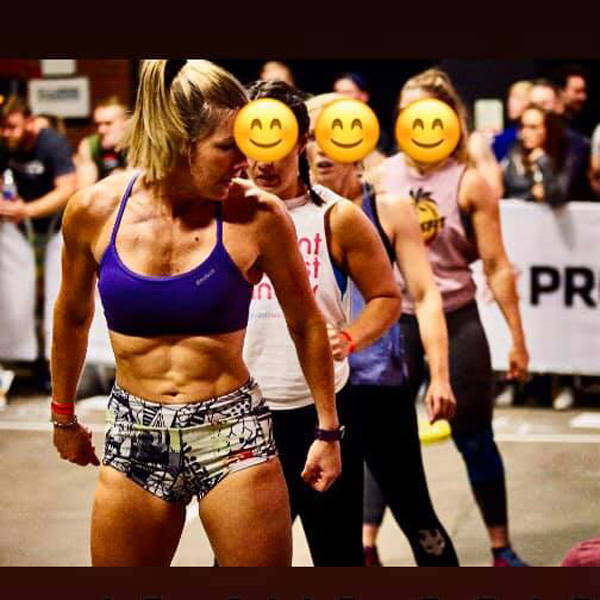 After listening to Tom's talk on "No one can solve this, only you" everything clicked into place: I've been spending wasted time on Glute activation drills when all the time my hip Adduction was the problem - lack of Adduction has ruined my knees, weakened my core, shut down one Glute and collapsed my foot arch.
I have a lot of work to do on re-levelling my pelvis before I can pick up a Barbell again, but there is no time like the present.
Thank you so much Tom and Jenni for all your hard work putting the videos together, I have managed to piece together the strengthening exercises I need to repair my body.
Now I have discovered SMM I can't use age as an excuse, it just takes a bit longer to recover and you have to train accordingly... I may even be mobile enough to compete again!"
Tim Bailey

"Can't believe how much my front rack has improved after just a week of SMM.

Elbows were barely past vertical pointing down [in front rack position], now they are more than half way to horizontal - what black magic is this ?!"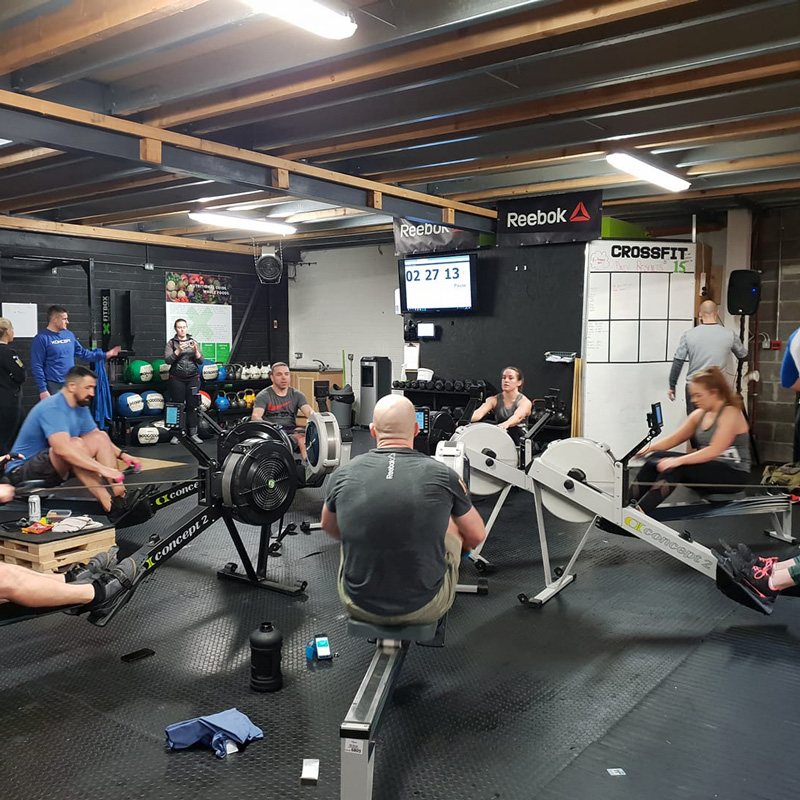 Neasa Duffy

"One of the best resources available out there with regard to mobility, functional training, humour etc. - the depth of knowledge from Tom & Jenni is mind boggling!!"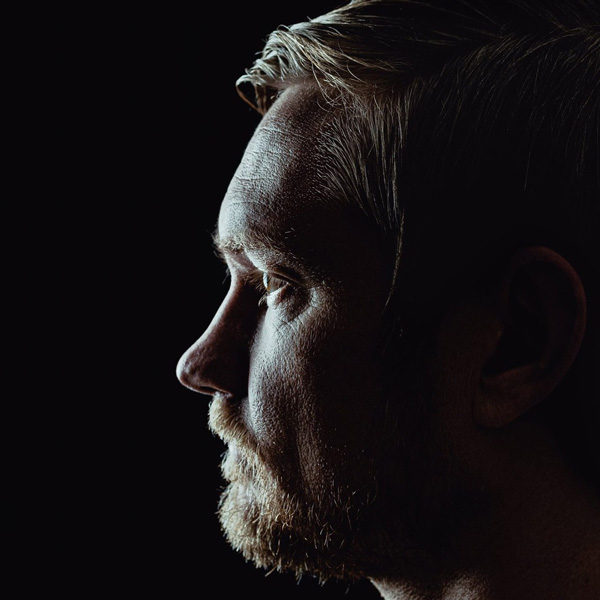 Juho Kolehmainen

"I found Tom through T-nation and eventually purchased The Simplistic Mobility Method which I've now been using for no more than a week or so and I can see it already helping me quite a bit with my imbalances.

The material is put together in a way that everybody can understand. All of the exercises can be done almost anywhere as practically no equipment is needed!

No more endless foam rolling, band distractions or stretches that do nothing for the ROM - only pure quality movement. I would and am recommending this to everyone I know!"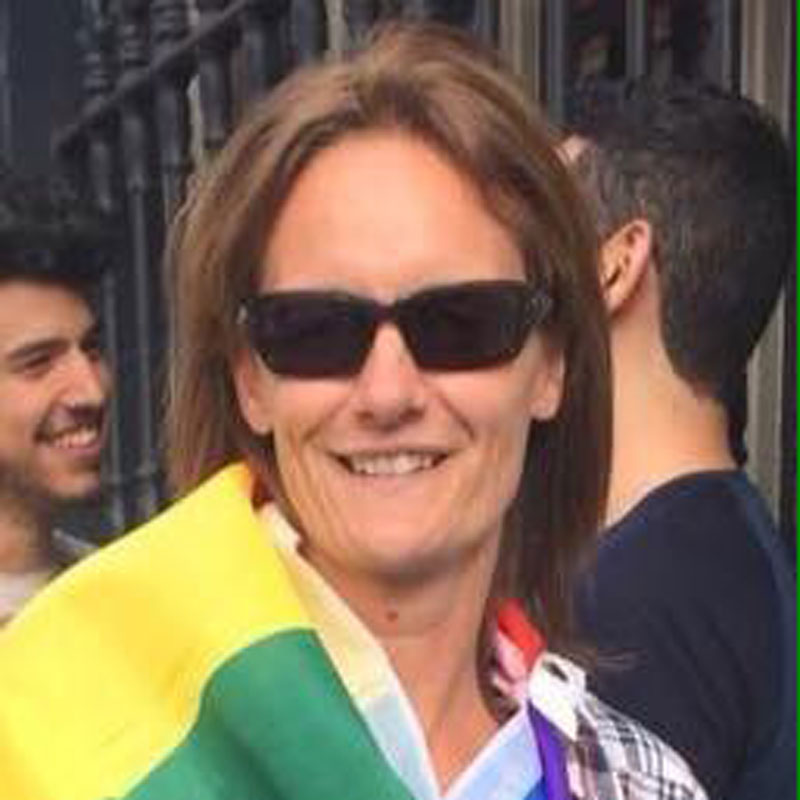 Dee Delaney

"I would highly recommend to anyone reading Tom's posts to purchase SMM, particularly if you are experiencing any aches or pains.

It's so easy to follow, I like how the exercises lead into each other, helping you deal with your main issue while working on strengthening the body as a unit... as we all know "everything is linked".

Alongside the tutorials you receive, you also have access to the Facebook Group to discuss how you're getting on, or if you have a query - and Tom get's right back to you!

So for me, it's the best money I have spent on myself to keep my body mobile and pain free... go for it!"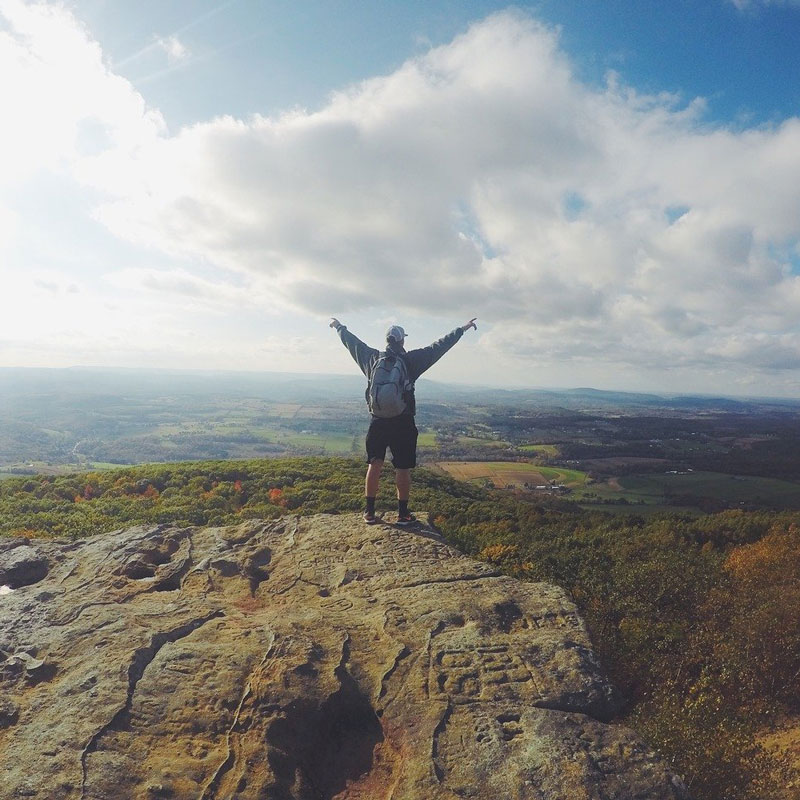 Michael Cunningham

Ever been sceptical about online courses? I always was but SMM has changed my mobility to a point I thought I'd never get to. Trust me. Get SMM and invest 30 min, 4 times a week, to change how your body feels and moves. Amazing and easy to follow with Tom and Jenni.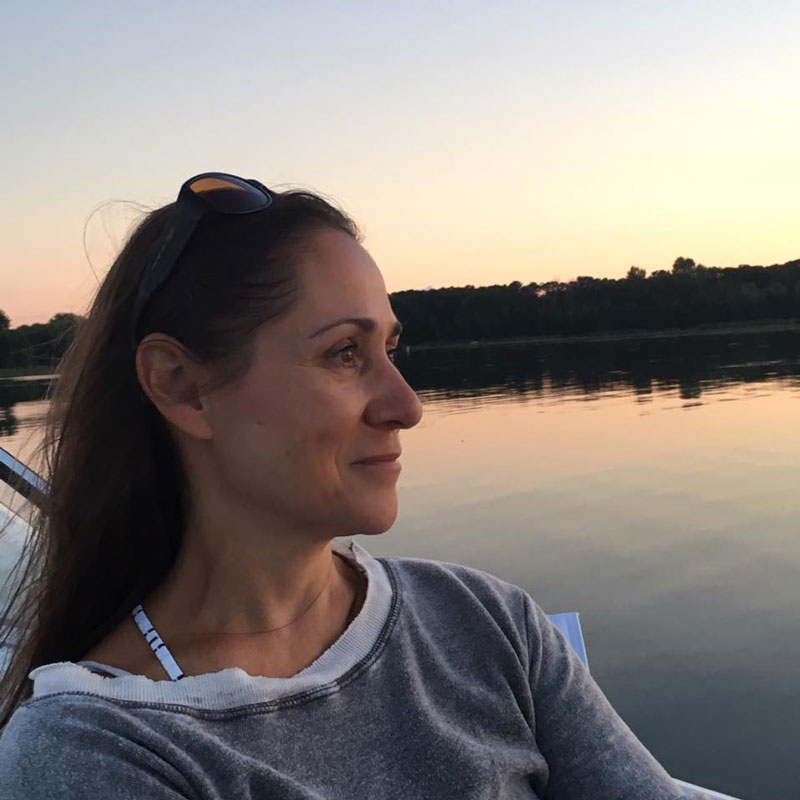 Sylvie Lenzen

"I am a huge fan. This material has been among the most useful on multiple levels.

Personally, I have experienced a big improvement in my mobility, my stability and my activation capacity. But beyond this and professionally speaking, the content has given me great assessment and programming tools.

My only problem with Tom and Jenni's videos is that the more I watch the more work I want to do and there is only 24 hours in a day! That and Jenni's fitness level is just irritating!"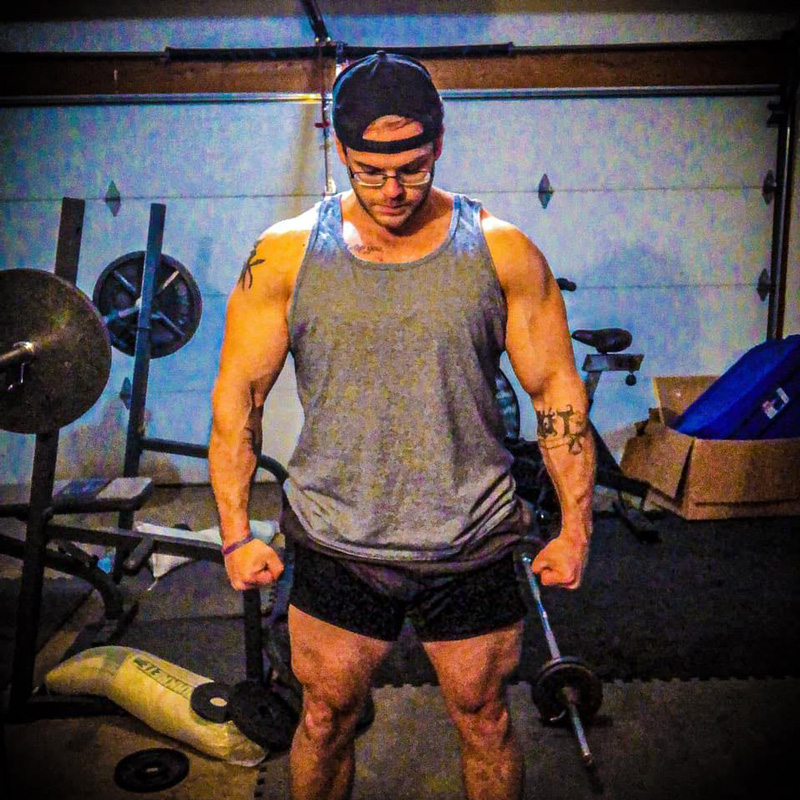 Nate Tietz

"First started seeing Tom on T-Nation's page, and right away seemed extremely knowledgeable.

So the more I looked into his page and history I realized I relate a lot to his history and thought I would give his SMM a try - considering all the weightlifting I've done in the past years has caused some extreme stiffness in my joints, especially shoulders and hips.

2 days into his SMM program and not only am I sore in places I have never felt lol, but I am more mobile in those areas after just 2 sessions!!! Can't wait to see my form in the gym progress from this program!!! Definitely give it a try!!!!"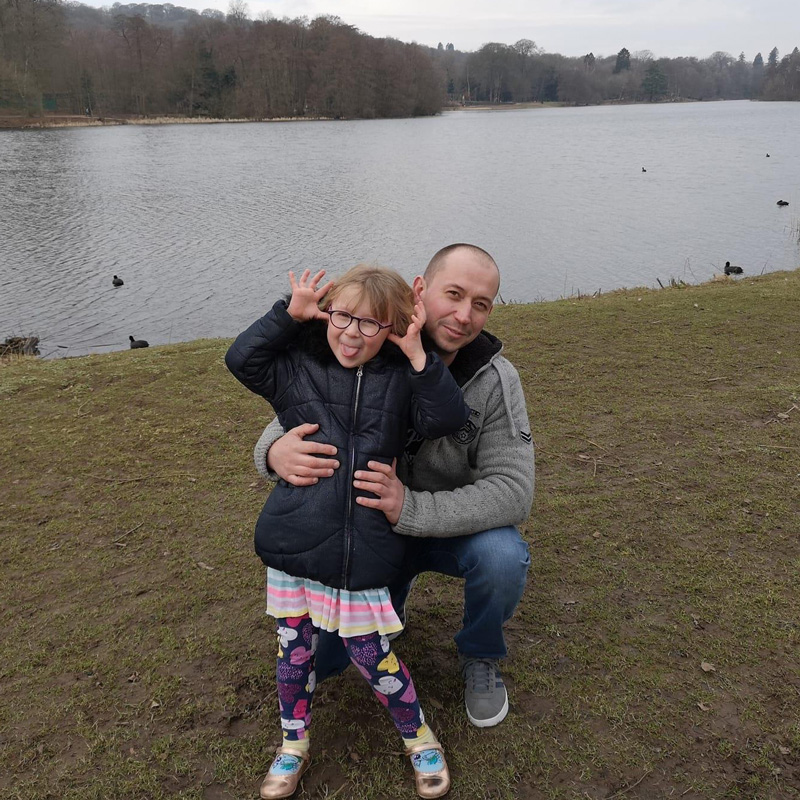 Rich Carr

"I had constant lower back pain and I've been following your drills and I've been using Simplistic Mobility Method which I purchased. It's changed my life!

With having a really physical job and being self-employed too it's made such a big difference to me.

I don't even have to stretch everyday now and I'm pain free!

Opening my hips and improving my flexibility has been a game changer.

Thank you for all you do!"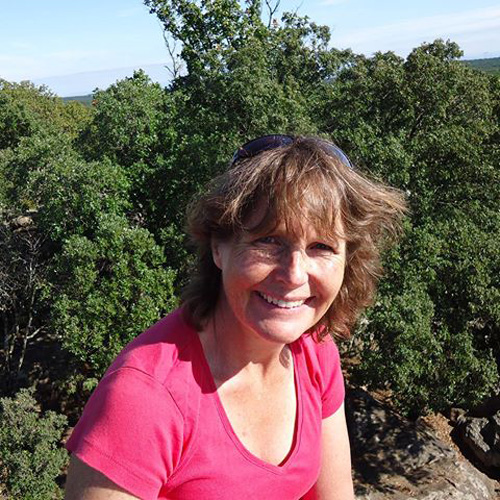 Jennifer Brown

"I have been doing this for about 2+ wees and already have seen improvements - it's a miracle! I can even overhead squat now, nearly upright, woohoo. How did that happen?"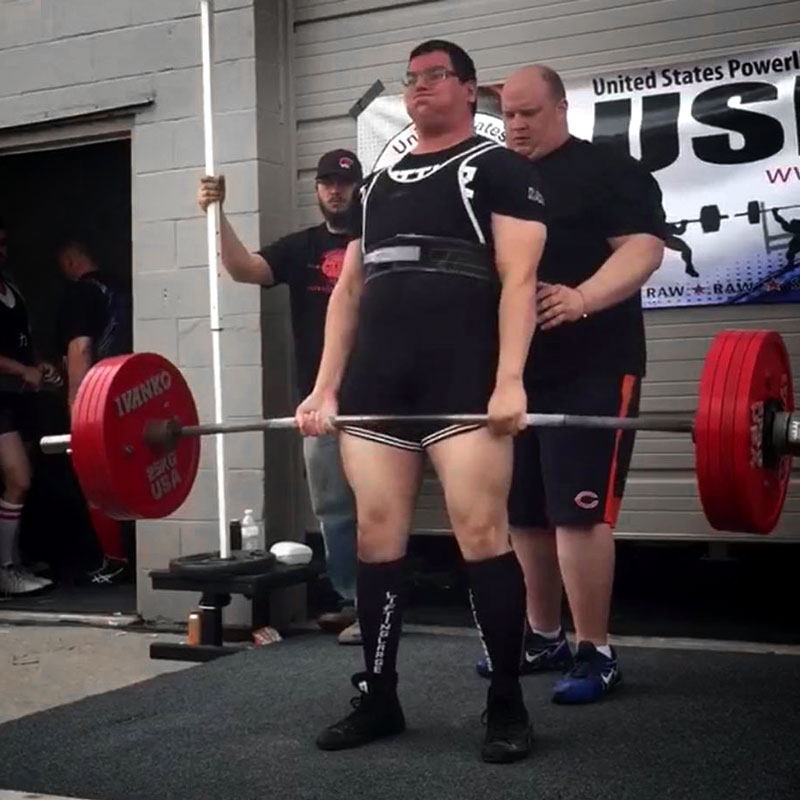 Johnny Roundtree

"I was very sceptical at first of buying SMM. I didn't want to spend money on something that didn't work, but I took the chance anyways... and I am so thankful that I did!

It's seriously amazing how much better it is making me feel, making me move better, and because I can move better and am hurting less and less each session - I swear it's literally making me happier!

I was sold right away after the 1st or 2nd session of SMM. I used to do powerlifting so I thought I was real strong, yet some how the first few sessions of SMM actually got me sore in weird little places I never felt before!

So I knew if I'm getting sore from some of the things that I can literally get stronger off it.

Stronger off a mobility program?! No way?! Who would of ever thought that?!

So I ended up talking to Tom and he said that people usually do SMM first, and that End Range Training is the next step and is actually a lot more for strength.

Usually I'll be very hesitant to buy a strength training program from anyone considering I've worked with people like Ed Coan, Stan Efferding, a lot of the original members of Big Iron (a legendary powerlifting gym & team), Dustin Reed, and many, many, many other top guys in the game in powerlifting … so what else could I learn from a non powerlifting person?!

Turns out a lot!! I swear even the End Range warm up is worth gold to me! And I've yet to do a lot of the End Range stuff, but you without a doubt WILL get your money's worth for that program, guaranteed!

So I'm like "ok this guy definitely knows his stuff" so I looked at his coaching and at first I'm like "dang that's kind of a bit of money", but I knew from what I already experienced with SMM and talking to him that it'd be worth it.

I'm already a week in to his coaching and wow am I impressed!!! For the value he brings I know longer think at all that his coaching is expensive.

I've worked with tons of great coaches and he is definitely amoung the best.

Especially when it comes to really helping you out and talking to you telling you what to do. You can tell he truly cares and puts time and effort into it!

I am EXTREMELY impressed and sometimes almost feel guilty that that's all I'm paying him. Seeing big results already I'm not kidding I feel way better!

I can say with high confidence that anything you purchase from Tom you will not regret!!!

Thanks Tom for everything you're amazing!!!"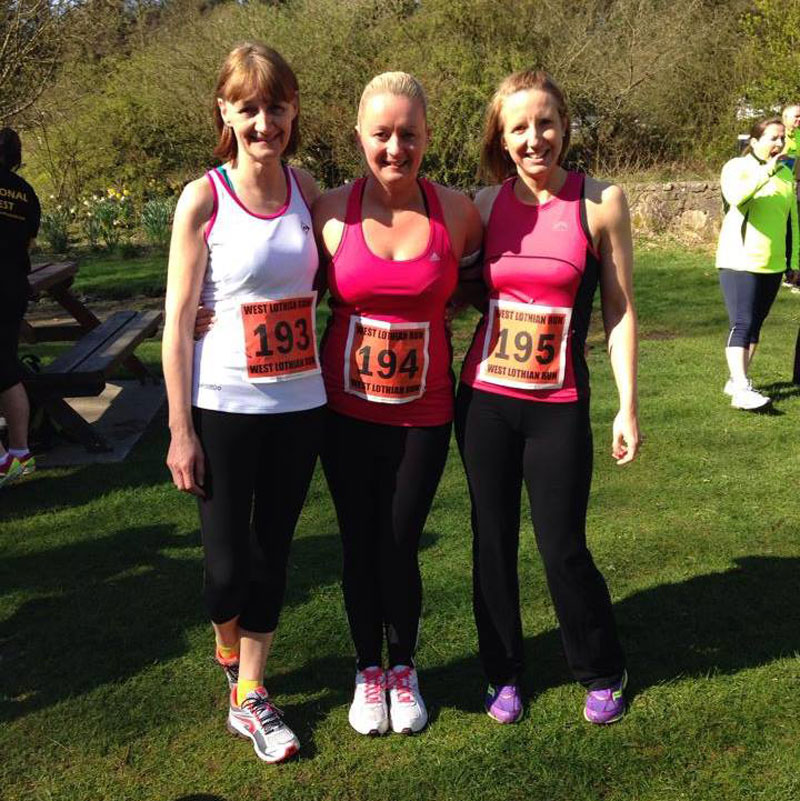 Eileen Ross

"Feeling good today.
2 hours digging the garden (which wouldn't have been possible just last week) to taking these progress pics.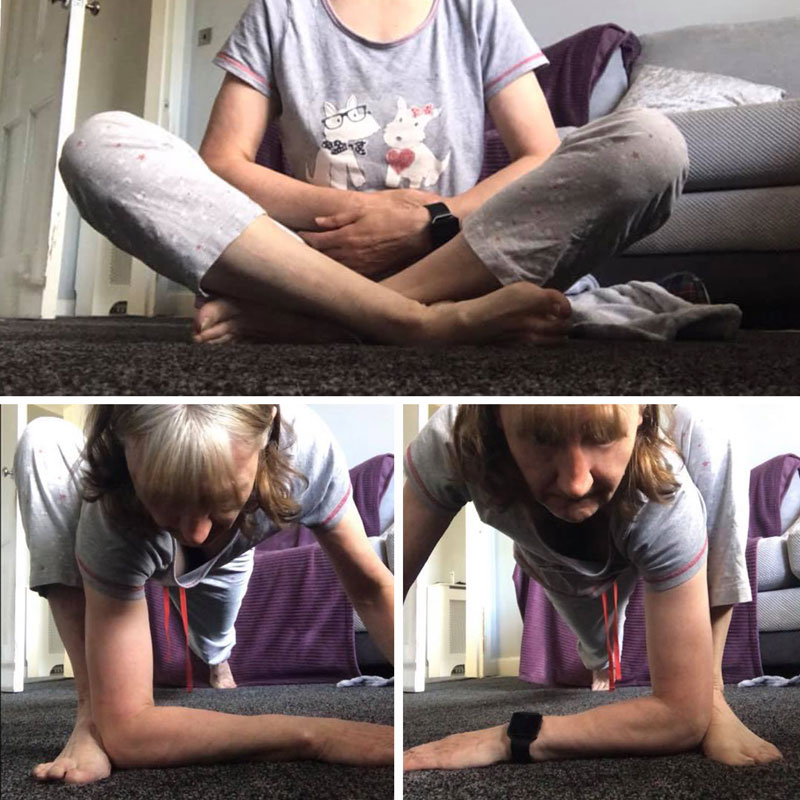 Excuse the jammies! I see a huge difference just in sitting with my legs crossed, and the best ever.... both arms on the floor for the deep lunge I've never been able to do that.
So glad I found this programme and I recommend it to everyone I speak to.
Can't thank Tom enough for all the advise and information given in this group and to Jenni for her brilliant demonstrations of each exercise"
Get SMM Now!